Market Update #2 – June 24, 2016
As was indicated by the pre-market stock futures, the Dow Jones Industrial Average opened weakly.
As a point of perspective, this is 55 points from where we began the week, or 0.31%.
Perhaps more interestingly, the FTSE 100 Index, which is the primary index in the UK, based in London, is down 2.40% in today's session but higher by 2.6% on the week2.
While other European markets are faring less well on the week (for instance the EuroStoxx 50, which is a larger gauge of companies in the EU, is down 1.4% for the 5 days3), the framing biases of dissecting individual sessions can sometimes be deceiving.
I also thought that the following chart and link (below the chart) are worth sharing as insights to the psychology at the polls yesterday in Britain: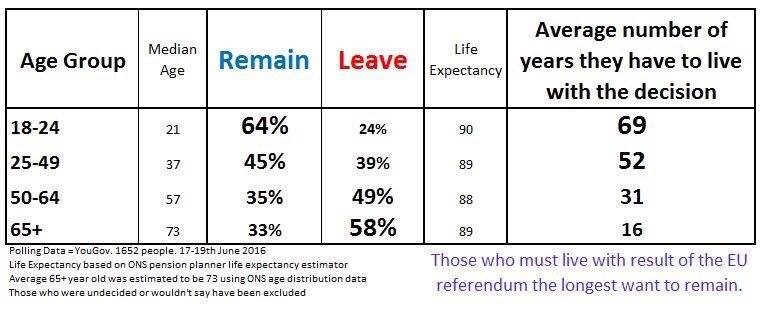 And:
https://www.washingtonpost.com/news/the-switch/wp/2016/06/24/the-british-are-frantically-googling-what-the-eu-is-hours-after-voting-to-leave-it/
This is in no way intended to understate the impact of what has taken place.  More to provide context and points of clarity in the emotional trading environment the exists currently.
I'll be back shortly,  dc
1,2,3Source: Bloomberg Market Data
Important Disclosures:
The views expressed herein are those of Douglas Ciocca on June 24, 2016 and are subject to change at any time based on market or other conditions, as are statements of financial market trends, which are based on current market conditions. This information is provided as a service to clients and friends of Kavar Capital Partners, LLC solely for their own use and information. The information provided is for general informational purposes only and should not be considered an individualized recommendation of any particular security, strategy or investment product, and should not be construed as, investment, legal or tax advice. Past performance does not ensure future results. Kavar Capital Partners, LLC makes no warranties with regard to the information or results obtained by its use and disclaims any liability arising out of your use of, or reliance on, the information. The information is subject to change and, although based on information that Kavar Capital Partners, LLC considers reliable, it is not guaranteed as to accuracy or completeness. This information may become outdated and we are not obligated to update any information or opinions contained herein. Articles may not necessarily reflect the investment position or the strategies of our firm.